OPTO22
OPTO 22's I/O, controllers, and SSRs are famous for their quality and reliability. OPTO 22 products are manufactured and individually tested at its headquarters in Temecula, California, OPTO 22 control quality from the ground up. They guarantee SSRs and most I/O modules for life.

OPTO 22's SNAP PAC System is an integrated system of hardware and software for industrial control, remote monitoring, data acquisition, and Industrial Internet of Things (IIoT) applications. IIOT, the next industrial revolution, bridging the gap between Operational Technology (OT) and Information Technology (T).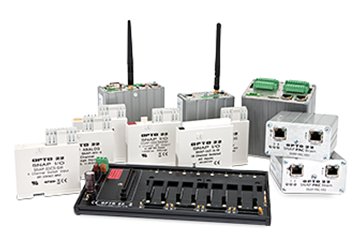 SIEMENS
We are a partner of Siemens.

The demands on modern machines and plants are steadily growing in all industries. With the automation solutions from Siemens, we can cover all requirements from instrumentation to automation systems while benefiting from maximum efficiency, flexibility, and cost effectiveness.

The scalable portfolio of the SIMATIC family ensures an optimal solution for every application area. Take advantage of the system's end-to-end consistency: Together with integrated engineering in the TIA Portal, it will help you substantially reduce your costs and time to market.